ALBUM OF THE WEEK - 'HOLY MAN'
Back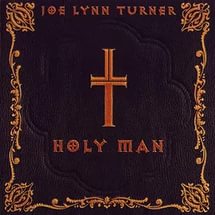 'Holy Man' is one of my favorite CD's if not my favorite! It was a magical and creative time as you can hear throughout the album. I am forever grateful to everyone involved.
'Holy Man' is my favorite song from the set and the message obvious.
There are so many 'false prophets' in the world each one of every religion and creed claiming to give you salvation that I just had to make a statement.
'Angel' written by Bob, JB and I is a close second favorite. If you understand the loneliness of love lost this will resonate with you profoundly.
It's always difficult to choose a favorite song because each one of them has a special meaning to me as a writer and singer. You can decide which songs speak to you in your own way and resonate with you in your own life.
So, in closing this week I would just like to that you all for your love and support you have shown throughout the years. You are the music!
Blessings!...JLT
Click on the link to listen to 'Holy Man'