AWARD FOR JOE FROM PERU!
Back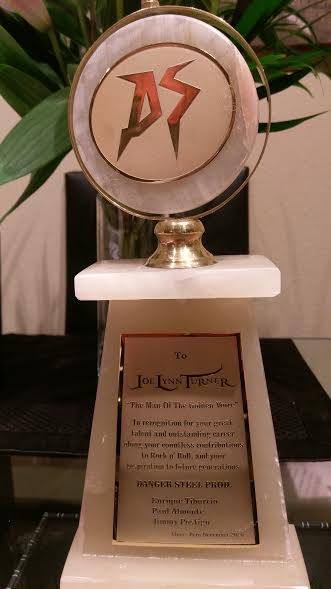 Joe received this award at the Rock and Heavy 2 show in Lima, Peru at the weekend from Danger Steel Productions, which was presented to him in recognition of his great talent and outstanding career along with countless contributions to rock and roll and inspiration to future generations.
Joe says "I am truly thankful and humbled to receive so much attention and love from the amazing fans and everyone at Danger Steel Productions in Peru! They are truly warm and authentic people,so rare to find in this world
today."